Keep tabs on your
clients' websites and domains
so your services run smoothly
Whether you are managing a web agency or a freelancer growing your business, these tools are designed to help you do your job, while saving you time.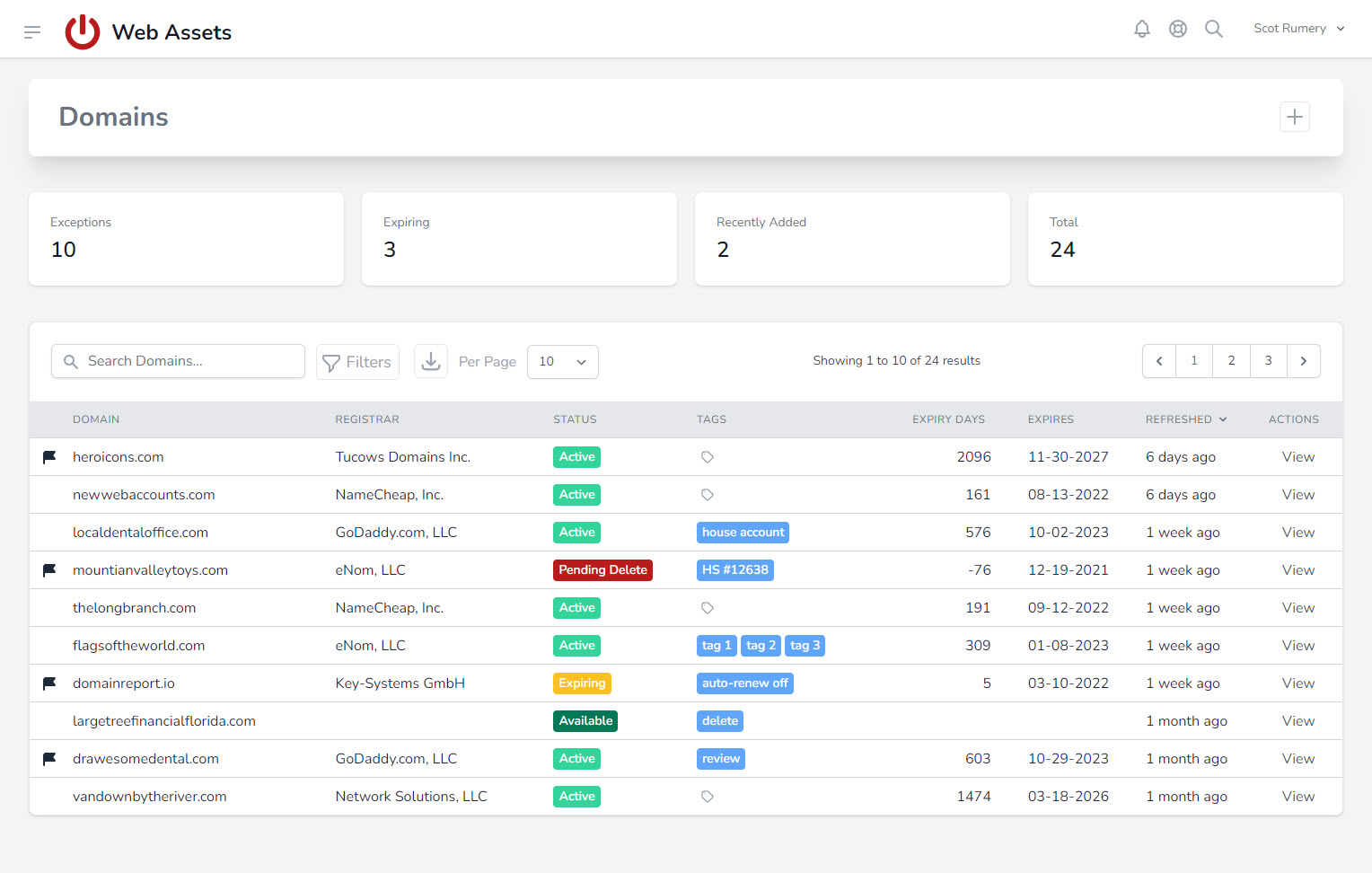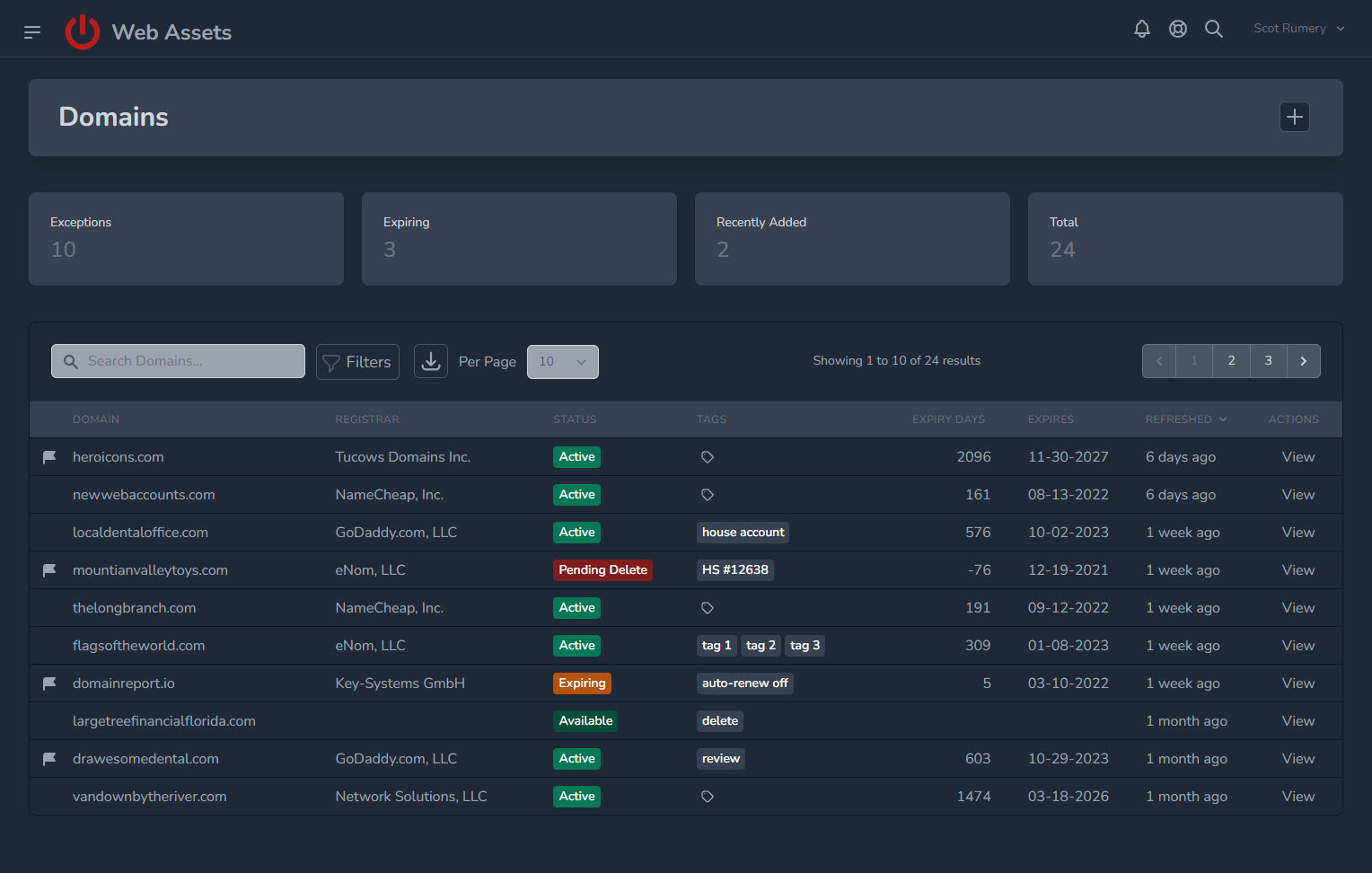 Domain Management Made Easy
Information about each of your domain names is retrieved from several sources and analyzed in a summary view. Tag, sort, and filter your list of domains to quickly review the data so that you can make decisions.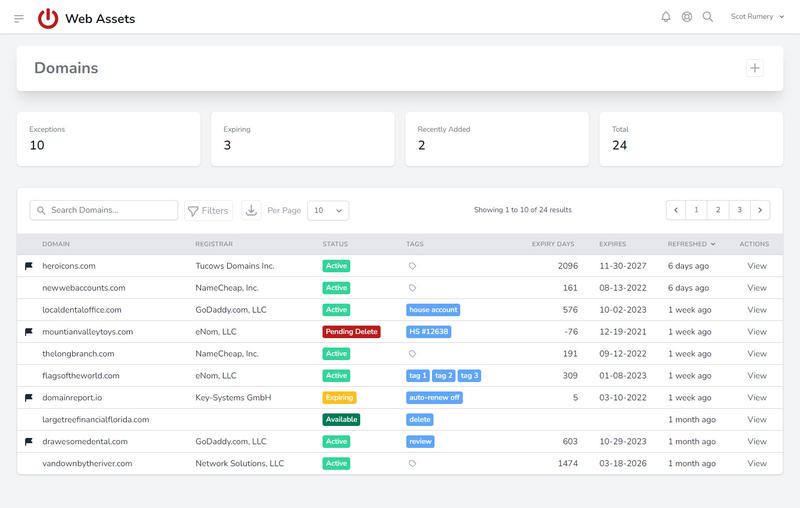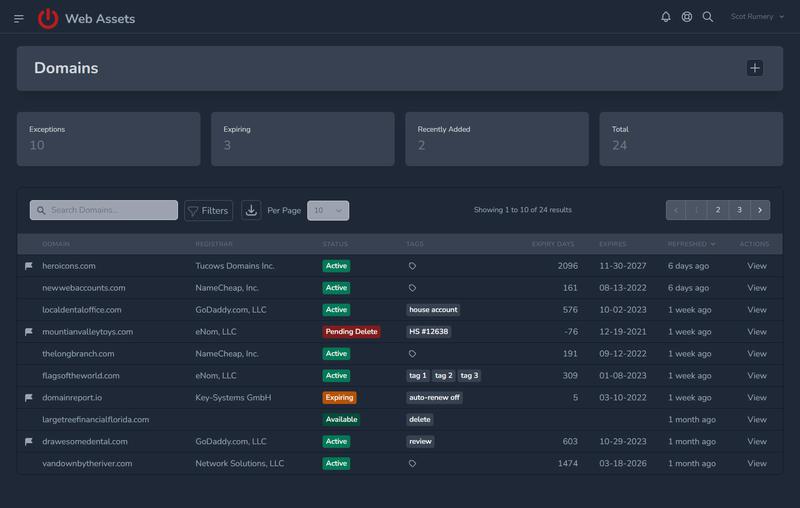 History of Your Domain Records
Each day Web Assets will review the Whois record and DNS records for any changes. A history of these changes is stored for easy review. Issues are flagged so you that can act to improve the health of your domains.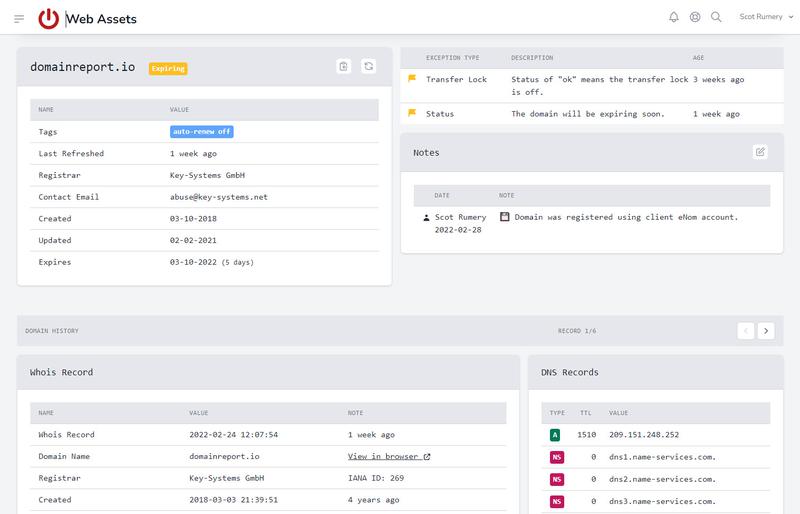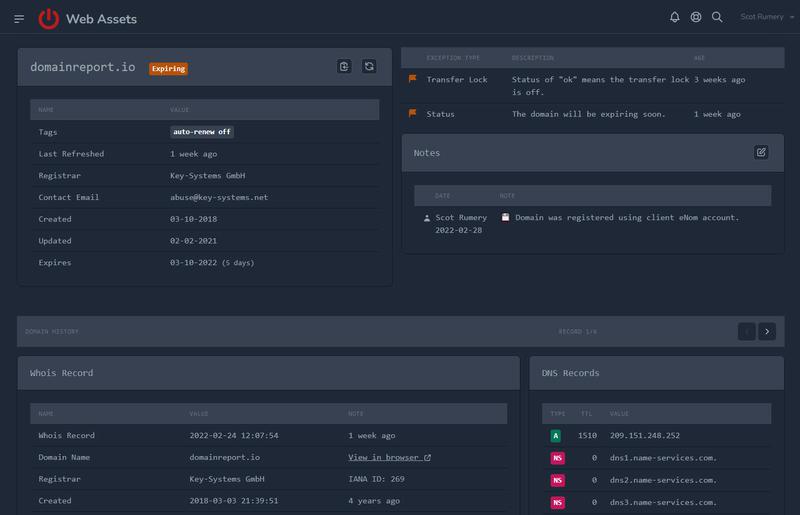 Domain Management
Everything you need to manage your domain.
Add your domains and let our system do the rest. Daily checks are made and recorded for future reference. Forget making screenshots of Whois and DNS data ever again.
Expiry Monitor
Daily notifications for expiring domains so you can act before it is too late.
Whois Monitor
The Whois record is checked daily and any changes are stored in the domain history.
DNS Monitor
Changes to DNS records are checked daily and stored in the domain history.
Manual Refresh
Running a migration and need to pull fresh data? No problem.
Domain Notes
Add notes for context about any unique DNS records or client communication.
Daily Report
Domain expirations and other flagged issues will be reported to you daily.